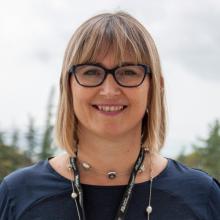 Current Affiliation:
E-mail: maura.barbisin@sissa.it
Maura Barbisin has a Master's degree in Biological Sciences. She is an experienced cellular and molecular biologist with over 20 years' experience in the academic and healthcare environments as well as in the biotechnology industry of the Silicon Valley. She joined the Prion Biology Laboratory in 2011 focusing on transcriptome analyses in animal models of prion diseases to identify diagnostic and therapeutic approaches.